pixelrave loves parties, an act of resistance.
In Istanbul - mostly after 2014 - the LGBTQI+ communities are facing a tsunami of institutional and social discrimation, homosexuality is not illegal in Turkey, but homophobia is widespread and for many is not safe anymore to walk in the streets. Situation became even more difficult with lockdown and restriction imposed by Covid-19 sanitary emergency and the parties that where one of the very few opportunity to have in person meetings started to explore new forms of online-based solidarity. We met Queerwaves and Club CoWeed, two of the most active groups in Istanbul's nights to learn how to rave together in the time of imposed social distancing, creating safe spaces even where
LGBTQI+ communities are extremely endangered by violence and prosecutions.
Group was founded by Melis Nots, Salih Canova, Sema Semih and Şevval Kılıç in 2014. After coming together and becoming friends as activists who have diverse experiences in LGBTQI+ movement in Turkey more than 10 years, the team members joined forces to have fun together and take care of each other with events they organize for their community and transform open spaces with gender politics.

Since 2014, partying is a form of existence for the Queerwaves team, who have been involved in many events in Istanbul and organized unforgettable parties.

Bringing a queer touch to Istanbul's nightlife and electronic music scene, queerwaves organize parties with special concepts and always make anywhere as queer as it can be, their priority is to provide alternative entertainment and solidarity spaces for queer folks in İstanbul.
During 2020 and 2021 Queerwaves initiated a fundraising campaign to support queer nightlife workers in Istanbul. The initiative kicked in to help nightlife workers to face livelihood expenses, food and bills in a extremely difficult situation that did not receive any form of support from government and institutional channels.

pixelrave invite all of you to support this initiative, you can

Melis

After working many years at a lesbian club in Istanbul, Melis opened Şarlo with her partner in 2013 while having a desire of queer clubbing scene in the city. Not only the club left remarkable stories of wild parties and colorful memories to queer community, it also served as a sanctuary to LGBTI people during Gezi protests. After closing the club, Melis hasn't stopped being a community builder, and has been organizing queer parties since 2014. While working at Charmenko (international booking agency for live music events) as a production manager she is also co-founder of Queerwaves collective in Istanbul which designed for queer community to come together and empower each other through music and dance.
Şevval Kılıç
Şevval is playing various forms of melodic techno and house music into her sets. As a self educated dj whom started to djing in Istanbul at the queer solidarity parties she continued having gigs at many clubs in Istanbul and Berlin. She is also founding member of Queerwaves which is a collective aiming to provide alternative entertainment and solidarity spaces for queer folks in İstanbul.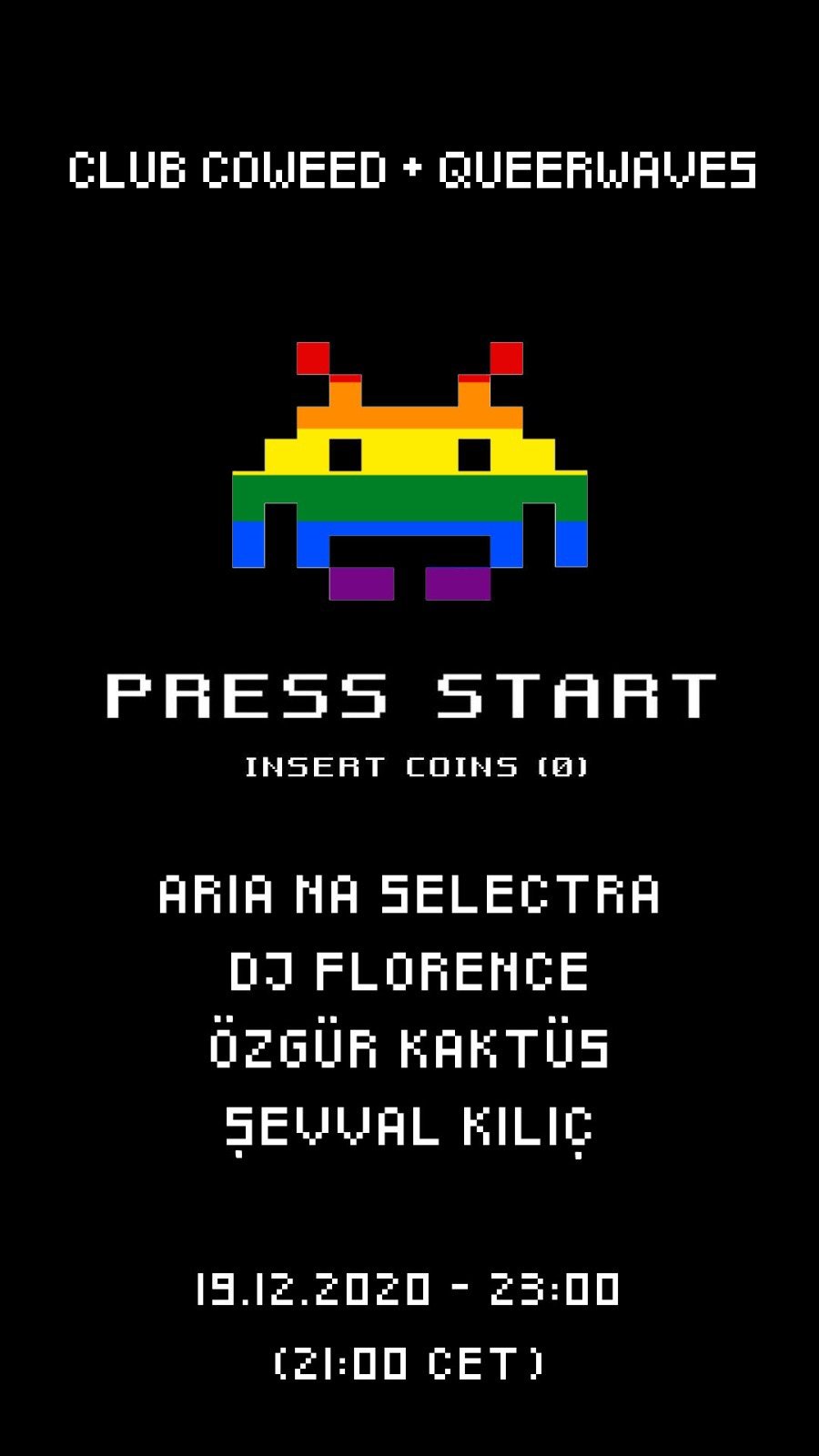 On the occasion of the first pixelrave event worldwide live-streamed the 19th of December 2020 Club Coweed and Queerwaves joined forces to host a secret afterparty. Instanbul's hottest dancefloor during pandemic times broke timezones and anywone lucky enough to get through the selection will never forget that sweaty night!

A massive thanks from pixelrave to Aria Na Selectra, Dj Florence, Özgür Kaktüs and Şevval Kılıç for building beat after beat such a unique safe zone.
ClubCoWeed offers you the chance to turn your living room, couch or bed into your favourite space for a while, through the parties that they organize on Zoom, the recently widely used video-conferencing app. In their events that take place on weekends, they aim to create a mutual experience with the participation of DJ's and performers from various locations, and the dances and "gullüm"* of the participants.

They aim a place where many LGBTQIA+ people can exist, socialize and dance and which becomes a working space for many queers.

*word in "lubunca" - Turkish queer language, meaning fun or jokes.
𝘌𝘧𝘦𝘮𝘪𝘯𝘦


They are ideally and potentially distant from traditional production methods. They aim to go out of stereotypes, hierarchical discourse and styles through the collective production process. Gender and trauma are the focus of their collective work. 𝘌𝘧𝘦𝘮𝘪𝘯𝘦 is trying to carry out their experiments with horizontal organizing mechanism, as such, 𝘛𝘩𝘦 𝘈𝘭𝘵𝘦𝘳𝘯𝘢𝘵𝘪𝘷𝘦 𝘤𝘭𝘪𝘱-𝘗𝘭𝘢𝘯𝘦𝘵-𝘓 series produced and the 𝘓𝘶𝘣𝘪𝘯𝘺𝘢 𝘋𝘳𝘦𝘢𝘮 documentary series, which is fed from the same problems, are continuing. 𝘌𝘧𝘦𝘮𝘪𝘯𝘦 also continues their studies in the Department of Sociology at Boğaziçi University.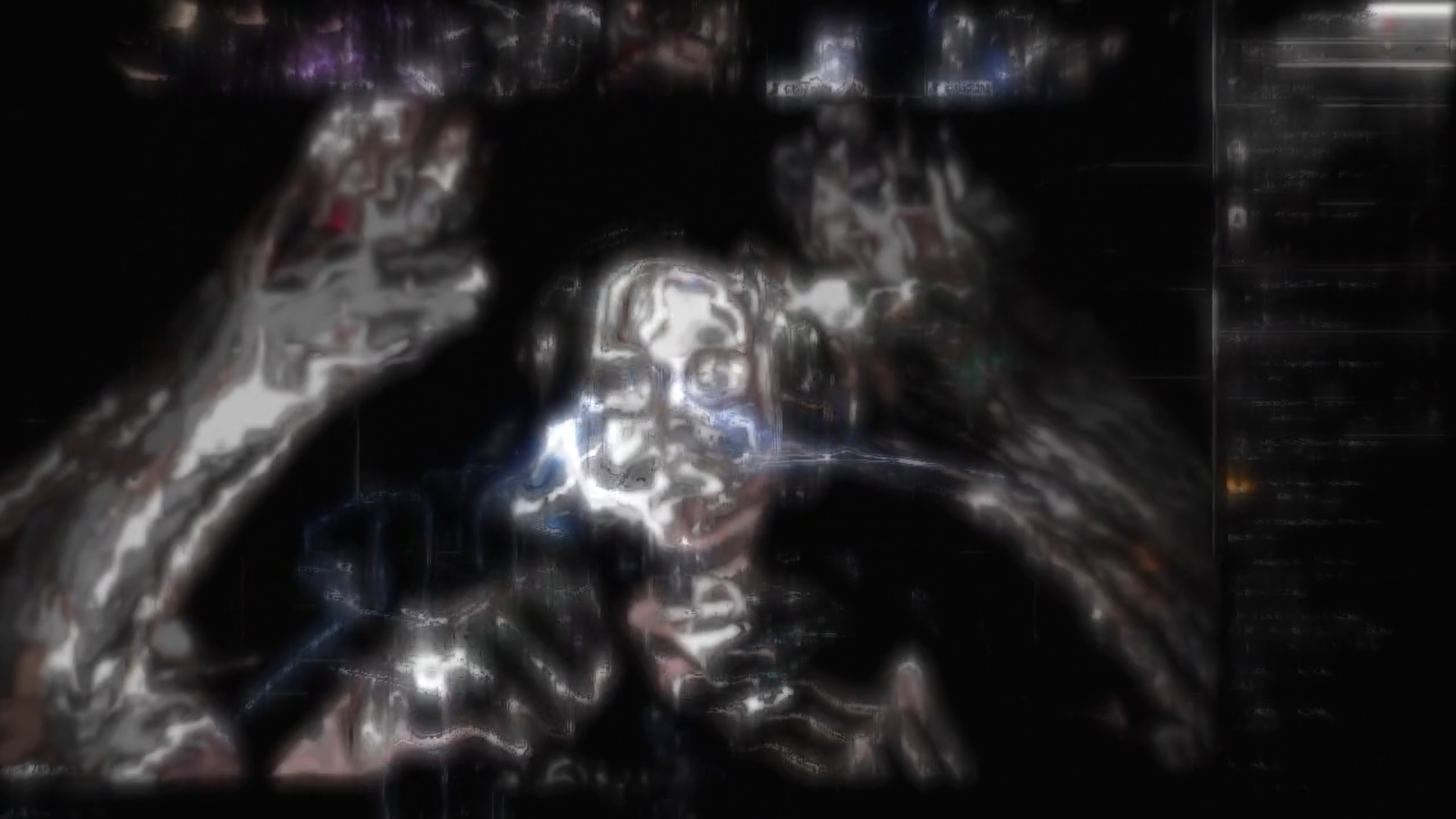 Akış Ka


Akış Ka was a bug crawling on cis-tem walls. Now they are turning into a dragon, spitting fire on the system's castle walls and tearing it down with their claws..